A Colorado Comprehensive DUI – DWAI Penalties Sentencing Chart
Colorado DUI – DWAI -DUID Crimes Defense Lawyer | Attorney | Law Firm – Colorado, Criminal Defense Lawyer and Attorney
By H. Michael Steinberg Colorado DUI – DWAI- DUID Crimes Criminal Defense Lawyer – Attorney
If You Have You Been Arrested for DUI – DWAI – DUID in Colorado you will need the detailed information contained in this excellent and comprehensive chart which details all possible combinations of penalties and DMV consequences in a Colorado DUI Case.
Colorado laws for DUI, DWAI, and DUID change often both by new laws enacted by the Colorado State Legislature and by new cases that have been appealed and decisions rendered. If you are a person charged with DUI, DWAI, DUID or any related drinking and driving offense you are strongly encourage to do your own updated research using online sources such as lexisnexis and also to contact and retain an experienced DUI attorney / DWAI / DUID lawyer that knows the laws of Colorado.
Please click on the chart link the right to make it larger.) COLORADO MASTER DUI PENALTIES CHART 1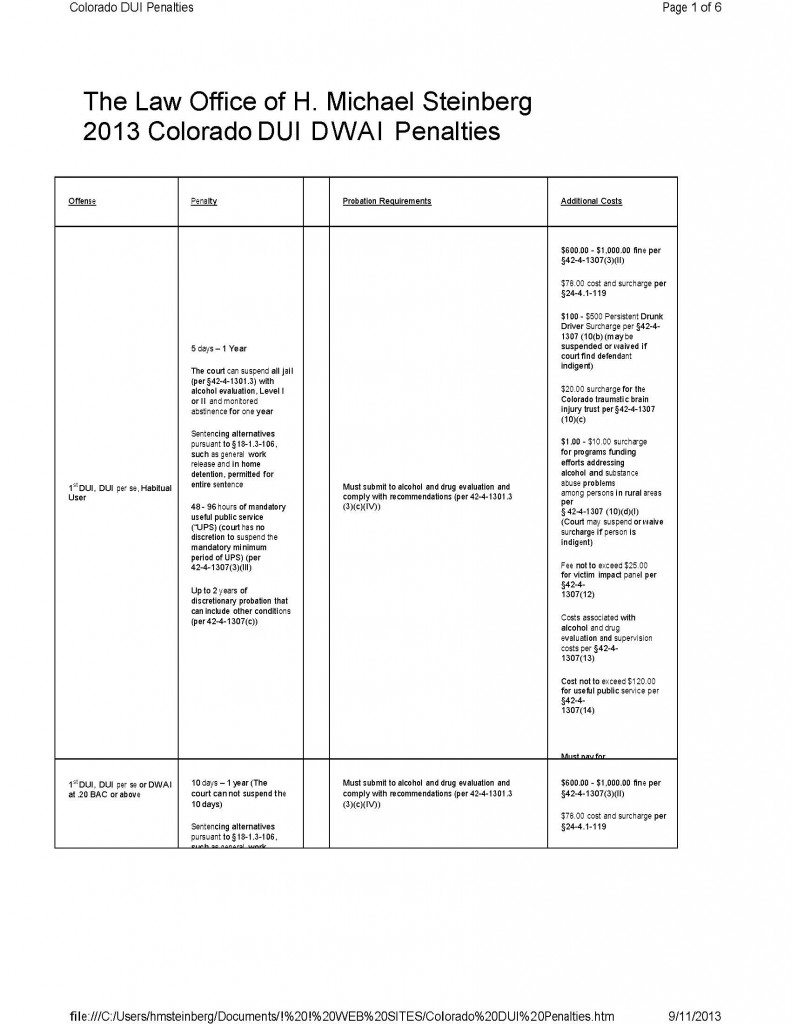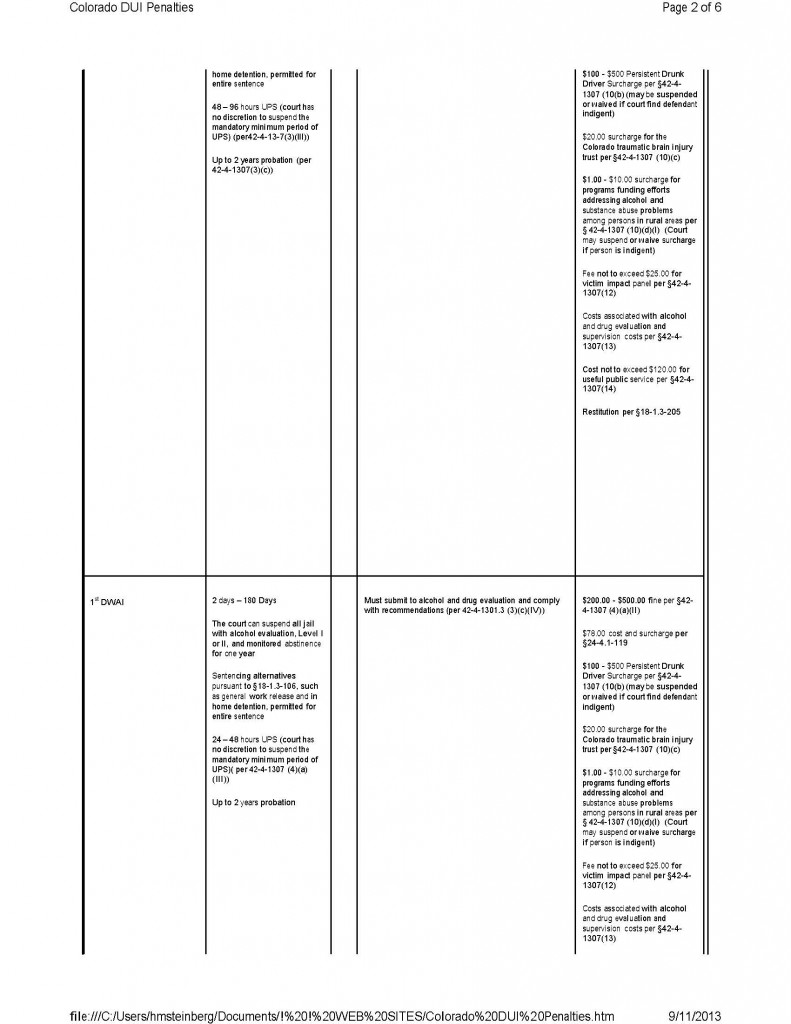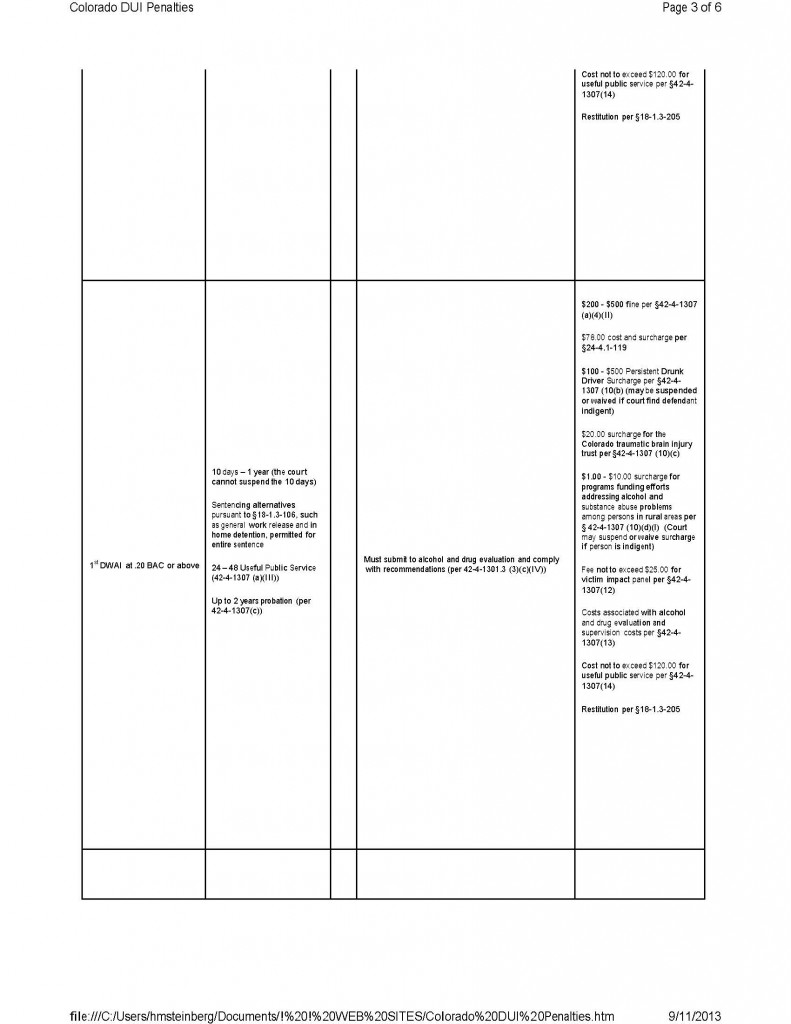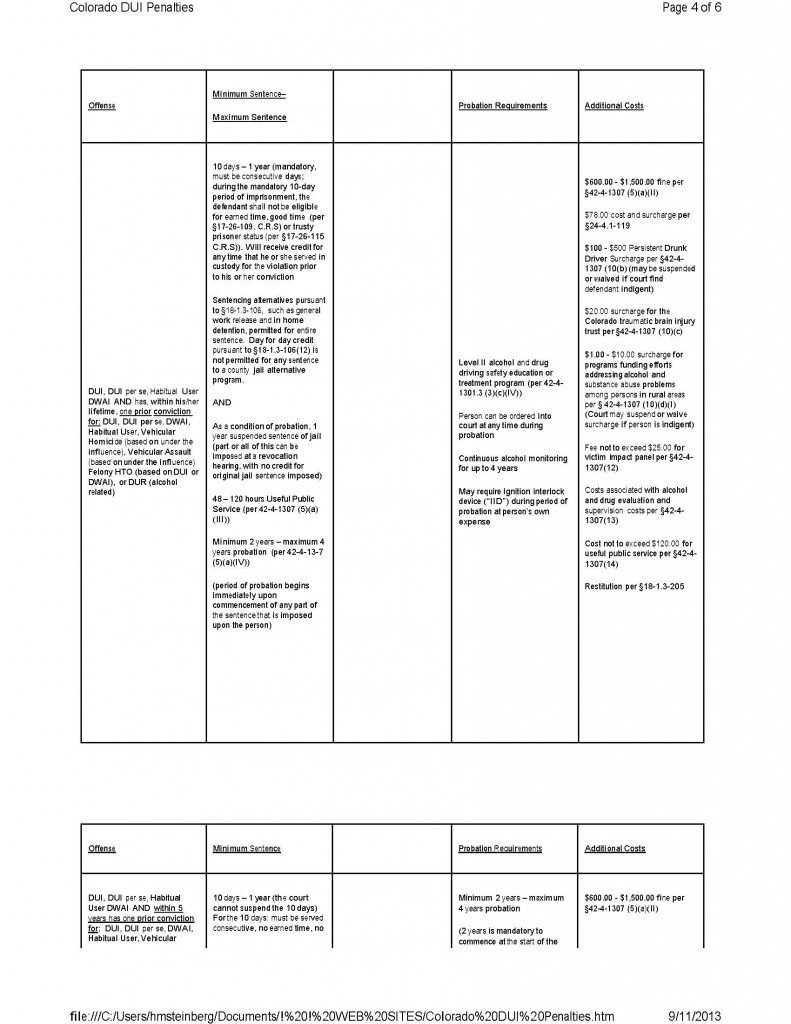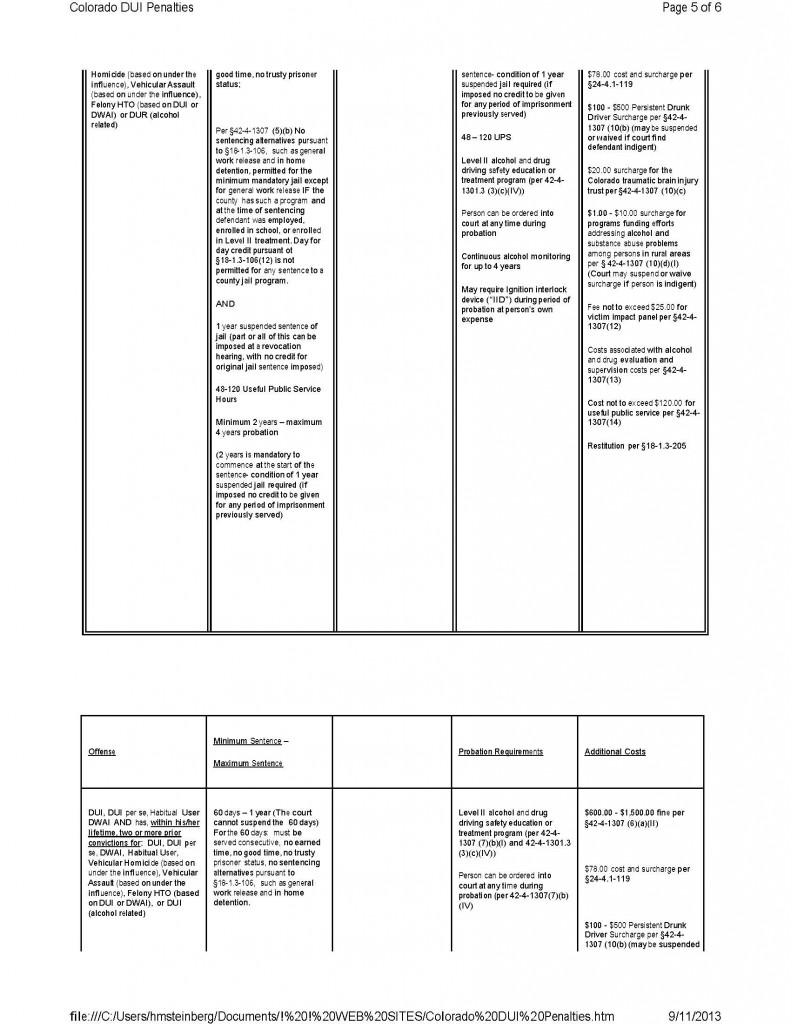 Other Articles of Interest:
If you found the information provided on this webpage to be helpful, please click my Plus+1 button so that others may also find it.
___________________________
H. Michael Steinberg Esq.
Attorney and Counselor at Law
The Colorado Criminal Defense Law Firm of H. Michael Steinberg
A Denver, Colorado Lawyer Focused Exclusively On
Colorado Criminal Law For Over 40 Years.

The Edward Building
8400 East Prentice Ave, Penthouse 1500
Greenwood Village, Colorado, 80111

Main: 303.627.7777
Cell: 720.220.2277
24/7 Pager: 303.543.4433
FAX (Toll Free): 1.877.533.6276

Always investigate a lawyer's qualifications and experience before making a
decision to retain that lawyer or, for that matter, any professional ...in any field.